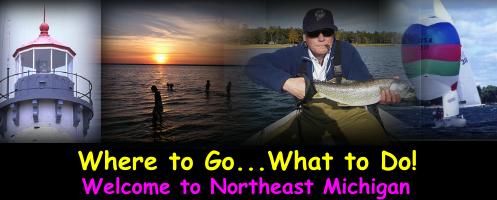 Where to go, What to do here in Northeast Michigan
can be heard on WKJC FM
Thursday's at 4:15 p.m. and 5:15 p.m. - Friday's at 4:15 p.m.
and 5:15 p.m. and Sat. at 11:15 a.m.
Click here for local Public Service announcements and happenings.



Enter if You Dare Haunted Community Center, Oscoda, October

- The Charter Township of Oscoda wants to invite you to the horrifying restricted "Area 41" at the Oscoda Community Center. Admission is just $5 and open every Saturday night in October. Ticket sales are from 7-9:30 pm. For more information, call 989-739-7814 that's 739-7814. Visit "Area 41" at the Oscoda Community Center is located on Arrow Street. sponsored by the Charter Twshp of Oscoda and WKJC & Hit's FM.

Nash Dash, Tawas, Oct. 9

- Please join us for a 5K Family fun WOG (walk/jog) in memory of Nash and all our babies in heaven. Registration at 4 pm, WOG begins at 4:45 pm at Tawas St. Joseph Surgery Center Healing Garden. Cost is $30 adults, students (5-18) $20 and kids 4 & under free. For more information contact Center of Hope at 989-362-9755. Registration form available on www.sjhsys.org

Haunted House, Standish, Oct. 10&11; 17&18; 24&25

- The home of thrills, chills and frightful fun for the whole family. Over 7,500 sq. ft. of haunted attraction. Open 7 pm - midnight. Admission $8 adults, $5 kids (10-15), under 10 free. Students bring your student ID and receive $1 off. Big Bend Family Campground on Conrad Road, 989-653-2267, or visit our website www.bigbendcamp.com

Fort Fright Nights, Fort Michilimackinac, Oct. 10-11

- from 6:30-9:30 pm. Get spooked in the 18th century fort and fur trading village, with legends of French literature and history comealive; cost is $20 for family, $7 adults, $4 youth (5-17) and under 4 free. For more information call (231) 436-4100 or log onto www.MackinacParks.com

Miss Sunrise Side Princess Program, Alpena, Oct. 10

- This program will be held at the Alpena Community College's Granum Theater at 7 p.m. Ten young ladies from Northern Michigan will compete. Tickets can be purchased at the door for $6 each with all proceeds going to the Miss Sunrise Side scholarship program. Doors open at 6:45 p.m.

Guys & Dolls Night Out Quarter Auction, Tawas, Oct. 11

- Guys are invited too at the Knights of Columbus Hall on Newman Street. Doors open at 6 pm and auction starts at 6:30 pm. Don't forget your quarters. Admission is $1. Proceeds will benefit the Harbor Lights Pregnancy & Information Center. Call 362-8015 for more information.

Apple Pumpkin Fun Day, Alpena, Oct. 11

- From 11 am - 4 pm at the Alpena Antique Tractor & Steam Engine Club at 6850 French Rd. Kids' games, prizes, horse drawn wagon rides, pumpkin painting, petting zoo, craft demonstration and apple cider pressing, barn dance with live music by Pheonix following at 7 pm. Admission is free, dance is $5. www.AlpenaCVB.com

Fire Prevention Week Open House, Oscoda, Oct. 11

- Inrecognition of fire prevention the Oscoda Township Fire Department will be holding an Open House on Saturday from 10 am - 4 pm. We welcome everyone from the communty, to stop in and see what kind of equipment is necessary to keep our community safe. Theer will also be information on fire prevention and fire safety.

Tawas Bay Players present "Merry Christmas Dear Grandpa", Tawas, Oct. 10-19

- A Christmas Family dinner is prepared by kitchen-challenged siblings, with hilarious results. This comedy will be presented Thursday, Friday & Saturdays at 7 p.m. and Sundays at 2 p.m. Tickets are $11 each and available at the box office or online at www.tawasbayplayers.com

Haunted Halloween Weekend, Harrisville, Oct. 11

- at the Harrisville State Park, with kids games and activities, a site decorating contest, trick or treat for campground guests, a haunted hayride and a spooky haunted trail; recreation passport required for entry. Info (989) 724-5126.

Native American Research, Oscoda, Oct. 11

- The Huron Shores Genealogical Society will present this informational session with Donnie Boursaw on Saturday from 10 am - 2:30 pm at the Robert J. Parks Library. There is no cost, door prizes, bring your own lunch. Dessert and water provided.

Standish Depot 125th Anniversary, Standish, Oct. 12

- Come celebrate with us at the welcome center in Standish from 2-4 pm. Enjoy cake, punch and coffee and purchase a commerative ornament. Everyone is invited.

Coats for Kids, Iosco County, Month of October

- Iosco County Coats for Kids is taking donations for new and gently-used coats for distribution to families in need of clothing to protect children from the winter cold. Collection boxes will be in place throughout October and donations will be distributed by early November. Boxes are located at Nieman's, Sav-Mor, Northland, AAACU, area churches. In Oscoda area churches, Robert J. Parks Library, K-Mart and Rogers. In Hale at St. Pius.

Cheating Cheaters, Thunder Bay Theatre, Alpena, Oct. 2-19

- Written by the same playwright who penned The Curious Savage and Everybody Loves Opal, Cheating Cheaters is a truly funny and warm-hearted new play by one of the American theatre's comedic masters. This time the action involves the hilarious adventures of two lovely larcenous sisters who impersonate begging nuns in order to put their niece through art school, at least until the police catch up with them and their virtuous ward pays an unexpected visit. Thursday-Saturday at 7:30 pm and Sunday at 2 pm. Air Conditioned & Handicapped Accessible Call the box office for information or reservations. 989-354-2267

Kids' Wellness Logo Contest, Tawas, Oct 1-31

- Students can participate in a logo contest to create a new design for the Kids' Wellness Council . First prize is a $50 gift card and publication of the design in KWC promotional materials. The winner will be announced the week of Halloween. Design submissions should be sent to Lori Wojahn, 220 Beech St., Tawas City, MI 48763 or www.kidswellnesscouncil@gmail.com

Dark Minds Haunted Attractions, Alpena Armory, Oct. 3-20

- A 25-30 minute haunted house walkthrough, may not be appropriate for children under 14, kid section available Oct. 24-26 only. Hidden scare photographs available. Cost is $9.50 per adult, $15 line jumper ticket and $3 kid section. www.DarkMinds.biz

Great Lakes Lighthouse Festival, Alpena, Oct. 9-12

- Festival kicks off with a Wine Tasting and dinner on Thursday evening at Twin Acres, "The 19th Hole" in Alpena. Enjoy live entertainment and a Chinese auction while sampling Michigan wines and craft beers. Challenge your lighthouse history skills with our guest speaker, Timothy Harrison, editor and publisher of Lighthouse Digest, at our dinner on Friday. Roundoff your weekend at Saturday evening's Keepers Dinner, and join Terry Pepper, executive director , Great Lakes Lighthouse Keepers Association, for a view of rare footage of the bombing of Waugoshance Lighthouse during the second world war. Both Friday and Saturday dinners will be held at The Sanctuary Inn in Alpena. Over the course of four days, festival goers have an opportunity to visit 12 lighthouses. Ten of the 12 lighthouses can be visited with your own personal vehicles. Weather permitting, there will be boat tours to Middle Island Lighthouse and Thunder Bay Island Lighthouse, helicopter photo tours to up to 5 different lighthouses, and glass bottom boat tours over shipwrecks. For more information, contact the Alpena Chamber at 1-800-4Alpena (1-800-425-7362). www.LighthouseFestival.org

Project Connect, Hale, Oct. 14

- Iosco County's Day of Hospitality for free services to those in need. Plainfield Township Hall on M-65 from 10 am - 2 pm. Free health screenings, freel vision check, hearing check, help finding a job or place to live, assistance in filling out paperwork, etc. No appointment necessary. Everyone welcome. For more information, call St. Pauls Lutheran Church in Hale at (989) 728-4082

Saving for Your Child's Education, Oscoda, Oct. 14

- hosted by the Alpena Alcona Area Credit Union at Wiltse's Restaurant in Oscoda on F-41 from 6-7 pm. Financial advisor, Kevin Friddle, will share helpful insights and options available to save for college. Light refreshemnts will be available. Seating is limited so RSVP by calling the Oscoda Office at 739-9103.

Pink Power Walk, Tawas, Oct. 15

- Tawas Area High School Track from 5:30-7:30 pm on Wednesday. Similar to Iosco County Relay For Life, our school and community members will sell pink luminaria bags for $10 each. These luminaria are personalized with the name, photo, message, or drawing in tribute of a friend or loved one who has suffered with any type of cancer (not just breast cancer). Proceeds to benefit K-12 Tawas Area students whose immediate family members have endured cancer. For more information or to donate, email Jolene at jgrusecki@tawas.net or call 989-984-2124

Rifle River Folkstrings Concert Series, Standish, Oct. 12, Nov. 9; Jan. 11, 2015 & Mar. 8, 2015

- at the Northeast Art Center in Standish on Sunday at 2 pm. A community based string band that plays traditional music reflecting American's musical roots with mountain dulcimer, hammered dulcimer, banjo, guitar and assorted acoustic instruments that are interspersed with vocals. Other concerts in the series include Zydeco Ziggie & The Bayou Blasters on Nov. 9; O'Rourke & Zeitler on Jan. 11 and concludes with Equinox on March 8, 2015. All tickets are sold at the door 1:30 pm the day of performance when the box office opens and are priced at $7 for adults, $6 for senior citizens, $4 for students and $2 for children under 12. For more information, contact the center at 989-846-9331.

Open House, Oscoda, Oct. 15

- Oscoda Community Center will hold an open house with nearly 30 community non-profit organizations on hand with presentations, free books, refreshments, 50/50 drawings and gift basket raffles. All are welcome. Call 739-9581. Sponsored by the Oscoda-AuSable Chamber of Commerce. Call 739-9581 for more information.

Educational Whole Body Retreat, Tawas, Oct. 16

- St. Joseph Health System will host a retreat to help you take care of your whole body. Featured speakers include registered Yoga Instructor, Mary Ann Filka, Social Worker, Renee Diener and Rev. Sue Hand. Join us at the Knights of Columbus Hall on Newman Street from 9 am - 3 pm. No cost to attend and a free lunch will be provided. To register, call 989 274-5029.

Mom2Mom Sale, Whittemore, Oct. 18

- from 10 am - 3 pm at the Whittemore Chamber of Commerce Hall. Admission is free and concessions available. Shop up to 70 tables of gently used children's items, toys, clothing and more. To reserve a table, call Wendy at 989-756-5044 and leave a message.

Zombie 5K Run/Walk/Creep/Crawl, Tawas State Park, Oct. 18

- Dress like a zombie and in any costume. Prizes for best costume, T-shirts available on a first come, first serve basis. One mile Fun Run begins at 9:45 am, then a 5K race at 10 am. Cost is $15 adults, $10 (11-17), 10 & under $5. Late registration or day of event, add $5. Email cmartin@tawas.net for more information.

Bazaar by the Bay and Craft Show, Tawas City, Oct. 18

- The show will be held from 9 am-3pm at the Tawas United Methodist Church on M-55. Coffee and homemade rolls will be served from 9-10:30 am, lunch from 11 am - 1 pm. For more information, call the church at 362-4288 and vendors can call 362-7120.

Community Dance, Lincoln, Oct. 18

- Inspiration Alcona presents a dance at the Lincoln Senior Center on Church Street. Doors open at 6:30 pm and the dance begins at 7 pm until 10 pm. Admission is $5. Live music by Swollen Fingers String Band and guests. For more information, go to dancealcona@gmail.com or www.inspirationalcona.org

Fall Book Sale, Tawas City, Oct. 18

- The Tawas City Library Friends will hold their Fall Blowout gently read book sale from 9 am - noon at the library at 208 North Street in Tawas City. You pick the book, you pick the price.

Holiday Craft Show, Rose City, Oct. 18

- Saturday from 9 am - 4 pm, hand-crafted items, refreshments, bake sale and more. Prince of Peace Lutheran Church on M-33 at Sage Lake Road.

Fall Concert, Tawas, Oct. 20

- The Tawas Community Concert Band, conducted by John Thomas, will present their Fall concert titled "Sounds Familiar" on Monday at 7:30 pm in the Tawas Area High School Gym. Admission is free. a free will offering will be taken for new music and the scholarship fund. An afterglow will follow the concert.

Coat Give-Away, Oscoda, Oct. 22

- Shelter Incorp. Second Chances annual give away will be held on Wednesday from 10 am - noon at the Second Chances store on F-41. Make a donation of a new or gently worn coat, gloves,mittens, hats or boots at Second Chances or Shelter, Inc. at 8002-B North Alaska, in Oscoda. For more information, call 989-362-6265 or 989-739-7989.

Sunrise Side Arts and Culture Summit, Alpena, Oct. 23

- Organizing businesses and companies to work together to bring arts and cultural event to the area. Sessions like "How to use the grant center" and using the "US-23 Heritage Route to your advantage".This program will consist of a social hour from 5:30 - 6:30 pm, a key note speaker at 6:30, breakout sessions and a wrap up at 8:30 p.m.

Jeep Creep, Gladwin, Oct. 24-26

- Join us Friday at the biggest gathering of Jeeps in Gladwin at the Riverwalk Place. Check out wheelin' vendors, awesome Jeeps, prize giveaways and much more! Plus live entertainment by Jedi Mind Trip! Feel free to dress in 80's style as Jedi Mind Trip rocks the Jeep Creep! Enjoy the official beer of the event, Midland Brewing Company Beers, with our awesome deal on Saturday in the Riverwalk Place Lobby. Plus, you won't leave hungry with our Chili Bar, burger and brat specials! Registration Fee: $10 per Jeep (one registration per vehicle). Questions and registration information, call 989-246-9140 or email Meghan at info@riverwalkplace.net

Deer Blind Raffle, Hale, Nov. 1

- The Wertz Warriors are holding a deer blind raffle for Special Olympics. the 6'x8' custom deer blind is finished inside, insulated and carpeted and includes table, 2 chairs, heater and deck of cards. Tickets are $10 each or 3/$20. Only 500 tickets will be sold. Tickets available at Bob's Autos and Parts in Hale and Sand Lake Sports Bar. Drawing will be held at 6 pm on Nov. 1 at the Sand Lake Sports Bar in National City. For more information, call 989-469-9962.

Trivia Night, Tawas, Nov. 1

- The Quota International of Iosco County will present thier sixth annual trivia night on Saturday at the Knights of Columbus Hall. Doors open at 6 pm, games start at 7 pm. Teams of 8 cost is $100 per table ($12.50 per person) Teams confer and answer questions based on themes. Prizes for 1st, 2nd & 3rd place and best table decorations. Bring your own libations and snacks. Call Laura 989-820-9188. Pre-registration a must! Proceeds to benefit Quota's Service Committee Endeavors.

Celebration Fashion Show, Oscoda, Nov. 13

- Thursday at Wiltse's Restaurant featuring fashions from our local stores. Raffle for 30 gorgeous gift baskets. Social hour with cash bar 5 pm, dinner buffet at 6 pm, show at 7 pm. Admission is $27 includes 15 raffle tickets for gift baskets and one ticket for a special prize. Proceeds go to local scholarships. Call for tickets 989-387-5748.

Impact Women's Expo, Hale, Nov. 8

- Plainfield Township Hall from 10 am - 2 pm We will be collecting donations for Emmanuel Mission Homeless Shelter. Items needed: bottled water, twin sheet sets, bed pillows and cases, bath, hand and kitchen towels, Ziploc style sandwich bags, Kleenex, hand sanitizer, toilet paper, paper towel, dish soap, trash bags and cleaning supplies. First 50 ladies to bring in a donation, will receive a free bag filled with goodies from our vendors. Ladies enjoy a day of shopping, samples, demonstrations, drawings, quarter auction with Kim and Doris and much more, with over 20 vendors! Lunch will be available. Entrance donation $1. Donations will benefit Circle of Friends Women's Outreach and Emmanuel Mission Homeless Shelter.

Scrapbook Retreat, Gladwin, Nov. 7-9

- Get your scrapbooks ready for upcoming family get-togethers at our retreat! Beginning at 1 pm on Friday thru 3 pm on Sunday. Our 3-day, 2-night retreat includes luxurious accommodations, one Oasis Spa service, Friday welcome party, sweet & salty snack bar, Saturday yogurt Parfait breakfast bar, $30 at Riverwalk grill, brightly lit and spacious work room and work tables with power strips. Just $250 + tax per person! Reserve your spot today, call 989-246-8000.

IF YOUR GROUP OR ORGANIZATION HAS AN UPCOMING EVENT, GET THE INFORMATION TO US BY EMAIL TO "announcer@wkjc.com" OR FAX IT TO 989-362-4544 OR POST IT ON OUR WEBSITE AT WKJC.COM
ONGOING ATTRACTIONS:
~SPONSORS OF THIS PORTION OF
WHERE TO GO & WHAT TO DO~
ONGOING ATTRACTIONS:
Northeast Michigan Regional Farm Market

, Saturdays from 8 a.m. - 1 p.m. until the fall season (mid October) Located at Gateway Park in Tawas City. Bus service now available from East Tawas to Tawas City Gateway Park. Service runs from 9 am - 12:30 pm on Saturdays only. Stops include the State Dock, Bay Park Towers and Brew Krew. The NEMIR Farm Market is also held on Wednesdays in Oscoda at the AuSable Shoreline Park on US-23. For more information, call 362-3501 www.getitfresh.org

Alpena's Farmer's Market

, Every Wednesday from 8 a.m. - 1 p.m. behind the City Hall in Alpena. Get locally grown fresh produce, baked goods, flowers, perennials, maple syrup, honey, arts and crafts and more.

Music in the Park, East Tawas

- Throughout the summer on Mondays at 7:30 p.m. at the East Tawas City Park on US-23. The members of the Tawas Community Concert Band will musically entertain you with music from the past and present.

Music in the Park, Alpena

- Everyone is welcome to the Alpena City Band Concerts on Thursdays at 7:30 p.m. at the Bayview Park Bandshell on State Street. The show is free, bring a blanket or lawn chair.
Rose Valley Winery

, located on Beechwood Road in Rose City – Open Friday – Monday or by appointment. Pick up our wine at some of these outlets. Brew Krew in East Tawas, Kocher's Market in Hale and Rose City Meat and Deli or at the store. Stop in for a wine tasting today. Check us out on the web at www.rosevalleywinery.net or call 989-685-9399.

Iosco County Historical Museum, East Tawas

– Area history in every corner. Come in and enjoy a step back in time. Hours of operation Mon.-Fri. 10 a.m. – 4 p.m. and Saturday 1-4 p.m. Call for more information 989-362-8911 or visit us at www.ioscomuseum.org

Tawas Bay Players Community Theatre, East Tawas

– Music and comedy will fill the play bill for the season. For a small theatre the shows pack a punch! Experienced local thespians and musicians are sure to tickle your fancy at tone of four regular shows. For more information or tickets, call 989-362-8423 or check out our website www.tawasplayers.com

Shoreline Players Community Theatre, Oscoda

– This non-profit organization's goal is to promote interest in theatre by presenting theatrical productions and training in theatre arts, play direction, acting, costuming, make-up, and scenery construction & design. For current shows and tickets, call 989-739-3586 and make sure to log onto www.shorelineplayers.org

Arenac County Historical Museum, AuGres

– Located at 304 E Michigan Ave, will be open every Saturday an Sunday through Labor Day weekend from 1-4 p.m. If you need to get in any other time, please call 876-7029.

Wurtsmith Air Museum, Oscoda

- The museum consists of three hangers of history, including our new "Wurtsmith Room", military artifacts, static aircraft and a gift shop.

The museum is open every Friday, Saturday, and Sunday from 11 a.m. - 3 p.m. until mid-September. Admission charges are $5 for adults, $3 for children under 12 years, and children under 5 years are free. The museum is air-conditioned and handicap accessible. Call 989-739-7555 during museum hours for more information.
---
---
---
---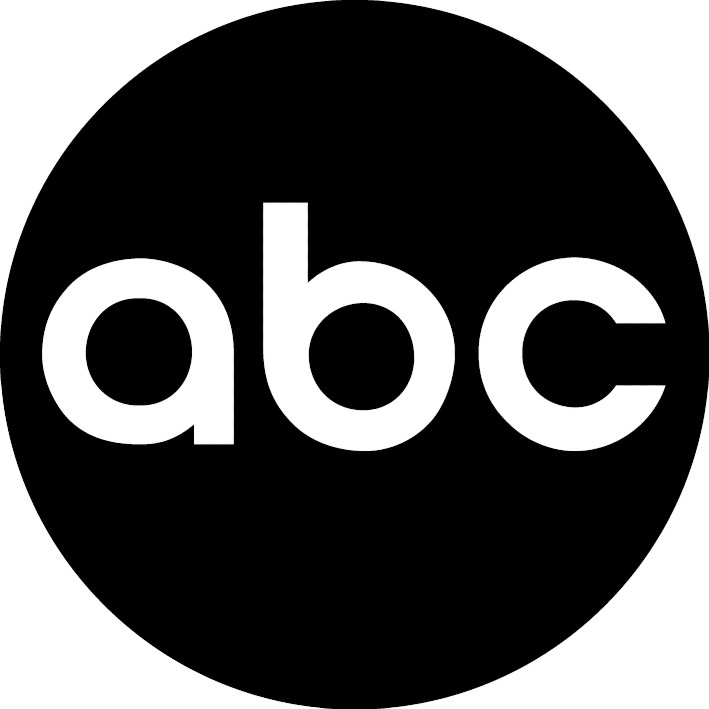 Carroll Broadcasting

---

American
Country Countdown
with Kix Brooks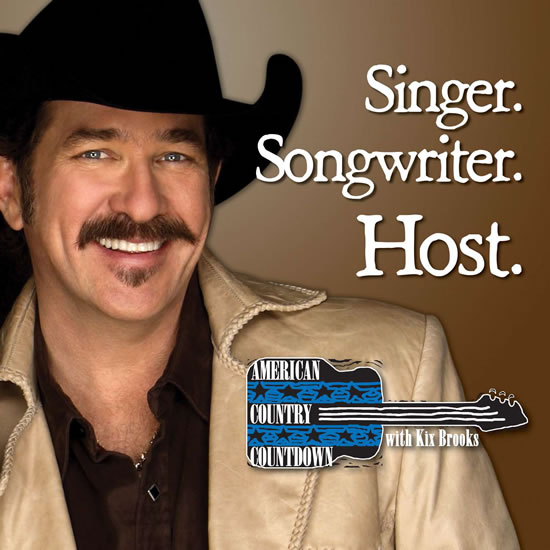 Saturday Mornings
---
The WKJC Birthday
Anniversary
Club
Hey if you have
a birthday or Anniversary
coming up or
if you know someone who does, why not let Kevin Allen mention it on the air in his morning Show. Just click on the link below and we will get it on the air!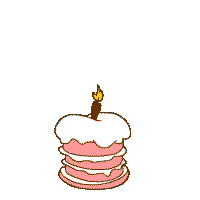 ---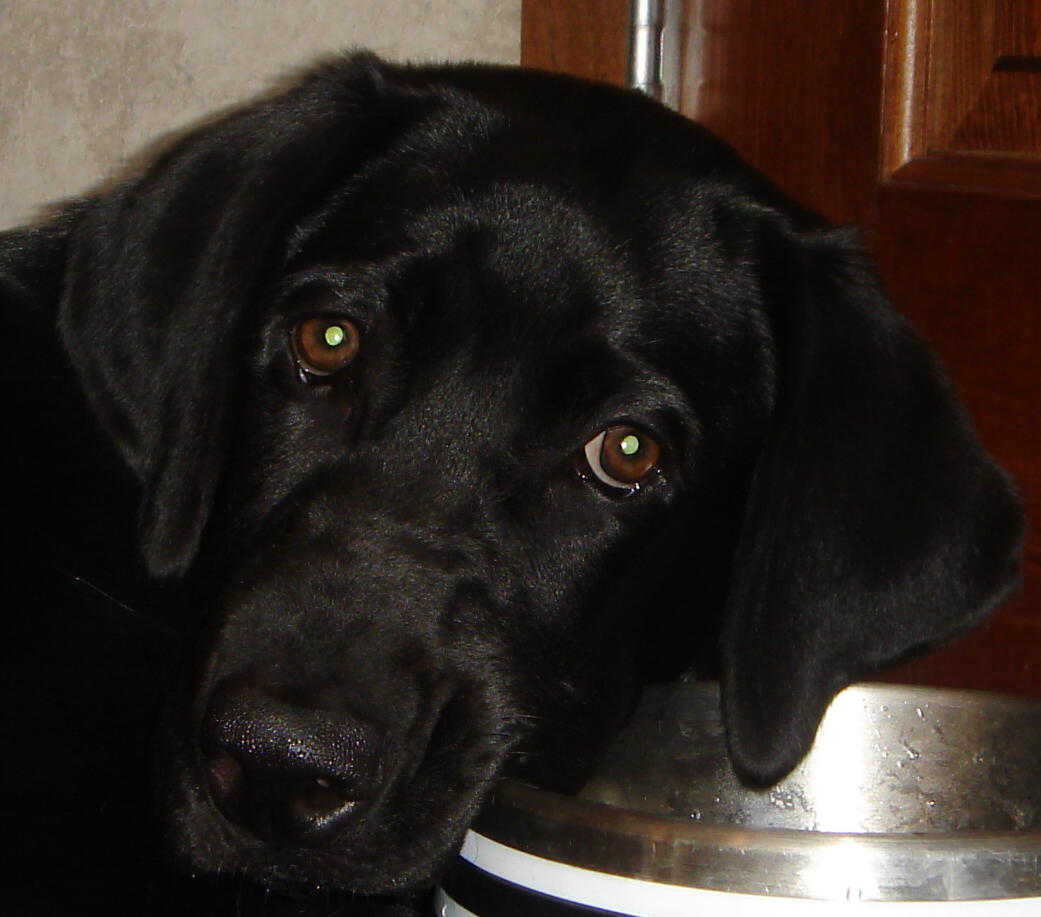 Carroll Broadcasting
Mascot!

JET
2007-2009
"Always in our Heart! "