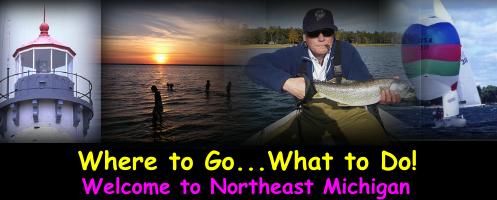 Where to go, What to do here in Northeast Michigan
can be heard on WKJC FM
Thursday's at 4:15 p.m. and 5:15 p.m. - Friday's at 4:15 p.m.
and 5:15 p.m. and Sat. at 11:15 a.m.
Click here for local Public Service announcements and happenings.



Tawas 5K Turkey Trot, East Tawas, Nov. 29

- Cost is $20. 5K run/walk will start at 9 am and finish at the East Tawas Community Center on Newman Street. Medals to top male and feamle finishers in each age group. Various prizes to be raffled. Little Turkey Trot will be 400 M sprint will start before the 5K adults. Course starts in the Community Center's parking lot and winds through the residential area of town and along Tawa Lake. Questions? email tawasturkeytrot@gmail.com

Thanksgiving Dinner, Tawas, Nov. 27

- The Tawas Area Knights of Columbus will be sharing Thanksgiving Dinner with those who don't have a family to share their thanks with. If its just you or a couple of family members and you'd like to join the Knights of Columbus Family, the doors open at 12:30 for social time and dinner will be served at 2 p.m. Thanksgiving Day. Of course the big screen will be on for football for those interested Traditional Turkey Dinner with all the fixings will be served. Please call to let us know that you are coming 362-6333 or 989-240-3671.

Thanksgiving Dinner, Hale, Nov. 27

- at the Old Township Hall in Hale a free thanksgiving feast will be prepared at 1 p.m. Come and join us. Sponsored by Project Hope.

East Tawas Parade and Caroling, Tawas, Nov. 28

- Join us for cookies, cocoa and caroling at the 39th annual tree lighting celebration and parade. Parade starts at 6 p.m. down Newman Street, caroling and tree lighting immediately following.

Rogers City Christmas Parade, Nov. 29

- Parade travels north on Third Street ending at the Presque Isle Historical Museum starting at 6 p.m. Call 989-734-2535 for more information or to register a float.

Holiday Bazaar and Luncheon, Alpena, Nov. 29

- First Presbyterian Church (on the corner of Long Rapids Road and US-23) is having a bazaar from 10 am - 3 pm with luncheon served from 11 am - 2 pm. Luncheon cost $8 for adults and $5 for children under 12. For more information, call the church at 989-354-3381.

An Evening of Holiday Music, Tawas City, Dec. 1

- The Tawas Community Concert Band presents their annual holiday concert on Monday at 7:30 pm at Emanuel Lutheran School on North Street. Free admission but donations will be accepted. An afterglow will follow the concert.

Annual Tree of Learning Lighting Ceremony, Tawas City, Dec. 2

- You are invited to join us along with the Tawas Area Choir for the tree lighting at 7 p.m. at the Tawas Area High School. The lights will shine throughout the holiday season. For more information, go to www.tawas.net, click on the "our district" then to to Tawas Area Education Foundation.

Stories of Shipwrecks, Archeology and Maritime History, Alpena, Dec. 4, Dec. 11, Dec. 18

- Join us from 6:30-8:00 p.m. on Thursday evenings for education and intrigue at the Great Lakes Maritime Heritage Center at 500 West Fletcher Street in Alpena.

Dec. 4

join the sanctuary's archeologist Russ Green as he shares imagery as he documents his amazing discoveries of Lake Huron's cold water shipwrecks.

Dec. 11

a lecture with State of Michigan's archeologist Wayne Lusardi about his research on the Klondike Gold Rush paddlewheeler and more. Then finally on

Dec. 18

listen to maritime archeologist Phil Hartmeyer about his latest research on the history and identity of one of Thunder Bay's most famous and deadly shipwrecks, the Pewabic. These lectures are free as part of the sanctuary's "Evening of Archeology" Series. For more information, call 989-356-8805.

Stag & Doe Venison Dinner, East Tawas, Dec. 2

- Cocktails at 5:30 p.m. and dinner at 6:30 p.m. at the Tawas Knights of Columbus Hall on Newman Street. Couples $25, singles $15. Venison, wild game, potato, vegetable, salad, coffee and dessert. Cash bar. Proceeds to Boysville charities.

Christmas Parade & Community Gathering, Oscoda, Dec. 6

- Activities begin at 4:30 p.m. with free activities for the children at the Oscoda United Methodist Church. Parade line up at 5 p.m. at Cedar Lake Elementary, live music at the Oscoda Township Hall, lighted Christmas parade at 6 p.m. downtown Oscoda. Free kids movie at the Lake Theater at 7 p.m.

Bethlehem Breakfast, Tawas City, Dec. 6

- Women in the Tawas area are invited to attend the breakfast at Zion Lutheran Church in Tawas City on Saturday. The event allows the women of the area the opportunity to prepare for the real meaning of Christmas before the whirlwind of baking and shopping begins. It is a time to enjoy festive singing and a program of fellowship with neighbors. The breakfast begins at 9:30 am and is prepared and served by the men of the church. Tickets $6.

Christmas Tour of Homes, Tawas, Dec. 6

- Iosco County Historical Museum will present its annual home tour begining at the museum at 11 am and continuing through 5 pm. Tickets only $10 for ICHS members or $15 for non-members. For more information, the museum may be contacted by calling 362-8911.

Tawas Bay Players Auditions, Tawas, Dec. 2

- Auditions at 6:30 pm for a musical comedy, "Don't Hug Me". It's "Fargo" meets "The Music Man", without the blood or the trombones. People are needed for backstage, refreshments, ushers, etc. If you are interested in helping in any capacity, please come to tryouts. Tawas Bay Playhouse, 401 Newman Street, East Tawas (corner of Newman and Lincoln) For more information, call 989-362-8373.

Welcome Yule! Festive Concert, Alpena, Dec. 7

- Thunder Bay Arts Council Community Chorus presents a concert on Sunday at 4:30 p.m. in the Alpena High School auditorium. Doors open at 4 p.m. Admission at the door will be by TBArts Pass or a recommended donation of $10 for adults, with children and students admitted free. For more information, call 989-356-6678 or visit the website www.alpenatbarts.org

Auditions for Annie, Tawas, Dec. 7

- The seven city audition search will stop at the Witz End in East Tawas from 2-4 p.m. looking for cast members to be selected to be chosen to partake in the 2015 performing arts camp program. The company is also looking for a friendly local dog for the part of Sandy. Those interested must register for an audition slot in advance by going to the website www.hfccperformingartscompany.com Details will be emailed to them.

Christmas Parade and Afterglow Party, West Branch, Dec. 14

- Lineup will begin at 5:30 p.m. on South Valley Street. The parade will start at 7 p.m. but will release the parade participants at 6:50 sharp. This year's theme will be "candy canes and Christmas carols". Don't miss Santa! For more information, call the chamber at 989-345-2821.

Christmas Concert, Oscoda, Dec. 14

- The Trinity Bells of Glory will host their concert on Sunday at 3 p.m. at The Trinity Lutheran Church on US-23 in Oscoda. All are welcome to attend this free concert.

The Ultimate Wedding Giveaway, Gladwin, now thru Jan. 4, 2015

- Brides, enter now through January 4. Winner to be announced Friday, Jan. 9. Grand prize package includes engagement photography package, custom wedding hanger, wedding bands gift certificate, hair and make-up for the bride, gazebo ceremony location, carriage for bride's arrival, floral package, videography package, event coordination & decor, cupcakes, welcome appetizers for reception, D.J. package, bridal hotel suite at the Riverwalk Place and much more. For complete details, rules and to enter, visit www.riverwalkplace.net/weddingcontest.html

Rifle River Folkstrings Concert Series, Standish, Jan. 11, 2015 & Mar. 8, 2015

- at the Northeast Art Center in Standish on Sunday at 2 pm. A community based string band that plays traditional music reflecting American's musical roots with mountain dulcimer, hammered dulcimer, banjo, guitar and assorted acoustic instruments that are interspersed with vocals. Other concerts in the series include Zydeco Ziggie & The Bayou Blasters on Nov. 9; O'Rourke & Zeitler on Jan. 11 and concludes with Equinox on March 8, 2015. All tickets are sold at the door 1:30 pm the day of performance when the box office opens and are priced at $7 for adults, $6 for senior citizens, $4 for students and $2 for children under 12. For more information, contact the center at 989-846-9331.

Dinner & Dancing For the Arts, Alpena, Jan. 31

- Come support the Arts in our community at the Aplex. Tickets $25 per person. Cash bar at 6 p.m., dinner at 7 p.m., dancing at 8 p.m. Classic rock, pop, jazz and country. Proceeds support the programming of the Thunder Bay Arts Council. For more information, call 989-356-6678.
IF YOUR GROUP OR ORGANIZATION HAS AN UPCOMING EVENT, GET THE INFORMATION TO US BY EMAIL TO "announcer@wkjc.com" OR FAX IT TO 989-362-4544 OR POST IT ON OUR WEBSITE AT WKJC.COM
ONGOING ATTRACTIONS:
~SPONSORS OF THIS PORTION OF
WHERE TO GO & WHAT TO DO~
ONGOING ATTRACTIONS:
Northeast Michigan Regional Farm Market

, Saturdays from 8 a.m. - 1 p.m. until the fall season (mid October) Located at Gateway Park in Tawas City. Bus service now available from East Tawas to Tawas City Gateway Park. Service runs from 9 am - 12:30 pm on Saturdays only. Stops include the State Dock, Bay Park Towers and Brew Krew. The NEMIR Farm Market is also held on Wednesdays in Oscoda at the AuSable Shoreline Park on US-23. For more information, call 362-3501 www.getitfresh.org

Alpena's Farmer's Market

, Every Wednesday from 8 a.m. - 1 p.m. behind the City Hall in Alpena. Get locally grown fresh produce, baked goods, flowers, perennials, maple syrup, honey, arts and crafts and more.

Music in the Park, East Tawas

- Throughout the summer on Mondays at 7:30 p.m. at the East Tawas City Park on US-23. The members of the Tawas Community Concert Band will musically entertain you with music from the past and present.

Music in the Park, Alpena

- Everyone is welcome to the Alpena City Band Concerts on Thursdays at 7:30 p.m. at the Bayview Park Bandshell on State Street. The show is free, bring a blanket or lawn chair.
Rose Valley Winery

, located on Beechwood Road in Rose City – Open Friday – Monday or by appointment. Pick up our wine at some of these outlets. Brew Krew in East Tawas, Kocher's Market in Hale and Rose City Meat and Deli or at the store. Stop in for a wine tasting today. Check us out on the web at www.rosevalleywinery.net or call 989-685-9399.

Iosco County Historical Museum, East Tawas

– Area history in every corner. Come in and enjoy a step back in time. Hours of operation Mon.-Fri. 10 a.m. – 4 p.m. and Saturday 1-4 p.m. Call for more information 989-362-8911 or visit us at www.ioscomuseum.org

Tawas Bay Players Community Theatre, East Tawas

– Music and comedy will fill the play bill for the season. For a small theatre the shows pack a punch! Experienced local thespians and musicians are sure to tickle your fancy at tone of four regular shows. For more information or tickets, call 989-362-8423 or check out our website www.tawasplayers.com

Shoreline Players Community Theatre, Oscoda

– This non-profit organization's goal is to promote interest in theatre by presenting theatrical productions and training in theatre arts, play direction, acting, costuming, make-up, and scenery construction & design. For current shows and tickets, call 989-739-3586 and make sure to log onto www.shorelineplayers.org

Arenac County Historical Museum, AuGres

– Located at 304 E Michigan Ave, will be open every Saturday an Sunday through Labor Day weekend from 1-4 p.m. If you need to get in any other time, please call 876-7029.

Wurtsmith Air Museum, Oscoda

- The museum consists of three hangers of history, including our new "Wurtsmith Room", military artifacts, static aircraft and a gift shop.

The museum is open every Friday, Saturday, and Sunday from 11 a.m. - 3 p.m. until mid-September. Admission charges are $5 for adults, $3 for children under 12 years, and children under 5 years are free. The museum is air-conditioned and handicap accessible. Call 989-739-7555 during museum hours for more information.
---
---
---
---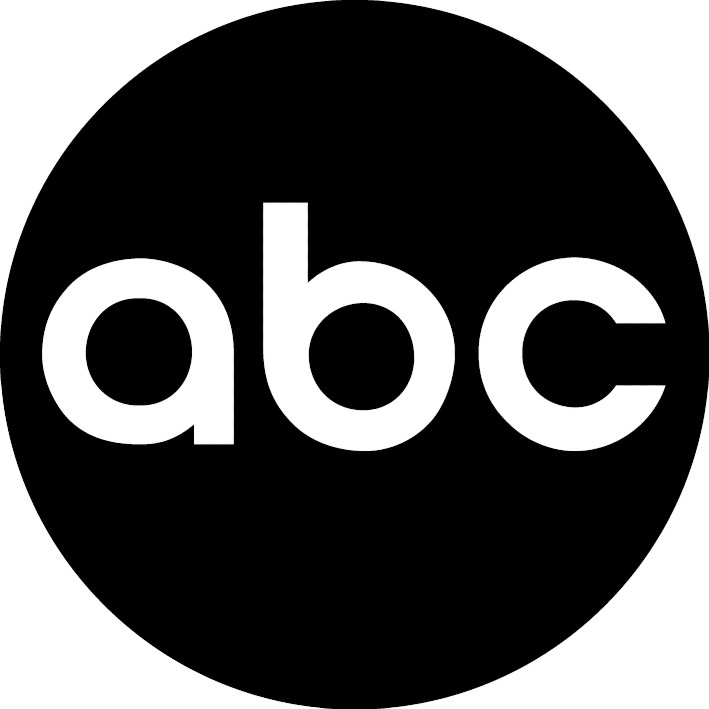 Carroll Broadcasting

---

American
Country Countdown
with Kix Brooks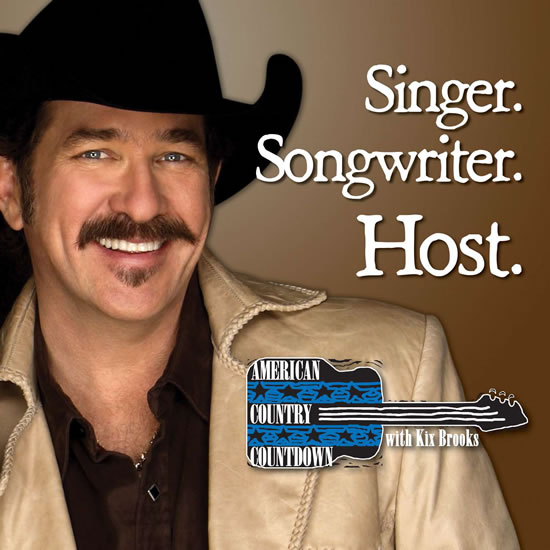 Saturday Mornings
---
The WKJC Birthday
Anniversary
Club
Hey if you have
a birthday or Anniversary
coming up or
if you know someone who does, why not let Kevin Allen mention it on the air in his morning Show. Just click on the link below and we will get it on the air!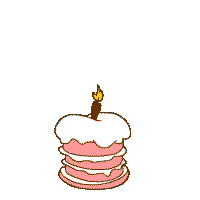 ---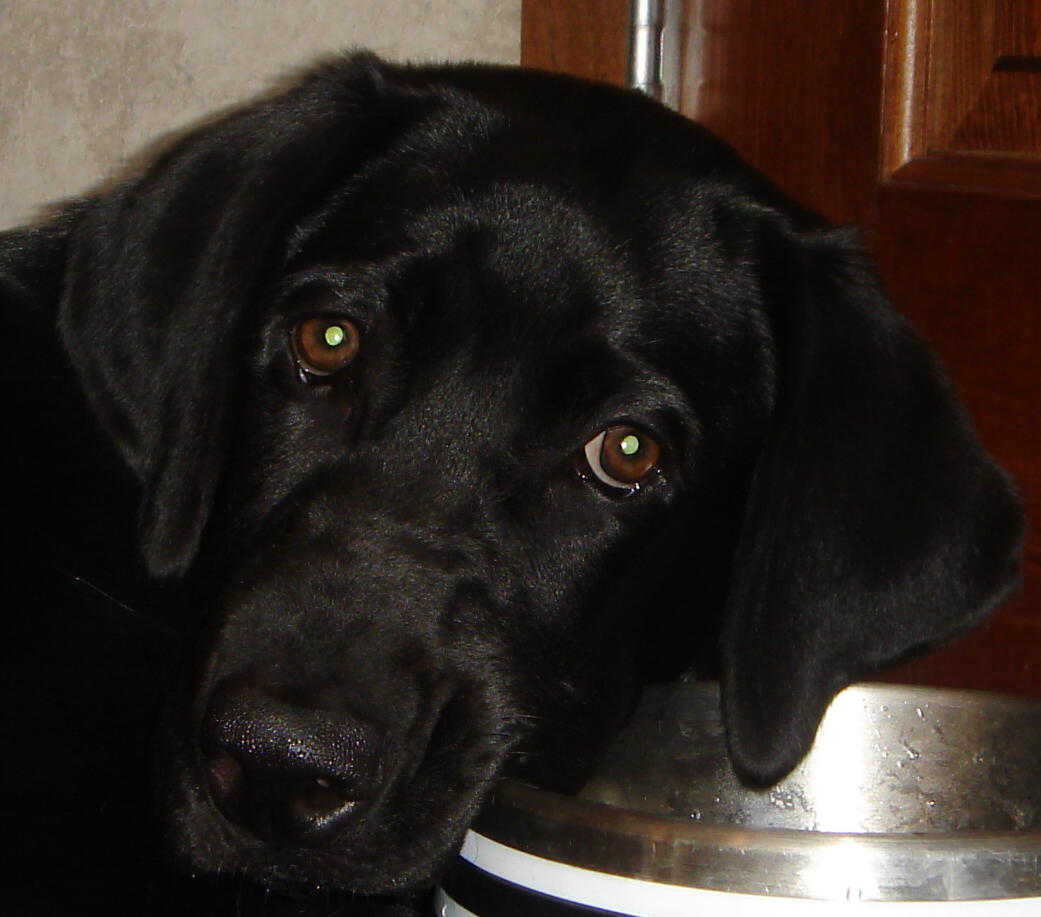 Carroll Broadcasting
Mascot!

JET
2007-2009
"Always in our Heart! "