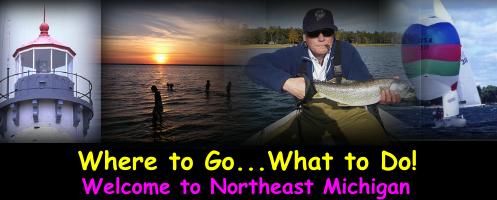 Where to go, What to do here in Northeast Michigan
can be heard on WKJC FM
Thursday's at 4:15 p.m. and 5:15 p.m. - Friday's at 4:15 p.m.
and 5:15 p.m. and Sat. at 11:15 a.m.
Click here for local Public Service announcements and happenings.



Fly-In and Pancake Breakfast, Oscoda, Aug. 16

- at the Wurtsmith Air Museum. Also featuring the Great Lakes Signal Aces, an awesome remote control plane demonstration. (In case of rain, the fly-in will be held Aug. 17). The Wurtsmith Air Museium is open Friday, Saturday, and Sunday from 11 am - 3 p.m. (8 am on the 16th) Admission is $5 for adults, under 12 $3 and under 5 free.

Alcona County Fair, Lincoln, Aug. 19-23

- Don't miss a minute of the Alcona County Fair! The Barnyard Express with Farmer John and his animals, a flap jack eating contest, 50/50 raffles each day of the fair! Free laser tag on Wednesday, Aug. 20 from 4-8 pm. All your favorite grandstand events, the draft horse pulls, tractor and truck pull, bump and run and much more. Enjoy the famous steak dinner and FFA alumni pancake and sausage dinner and the D & R Midway and rides. Don't miss Smokey Bear's 70th Birthday party at 6 pm on Tuesday, Aug. 19! The A.R.A. Site in Lincoln comes alive, don't miss it. For a full schedule of events, log onto www.alconacountyfair.com

Benefit Concert, Oscoda, Aug. 21

- Musicians Jerry Schmidt and Bobby and Teresa Lamrock will perform at the Beach Park in downtown Oscoda at 7 p.m. to benefit Special Olympics Ares 31. The concert is free and open to the public. Donations will be accepted.

Wild West Hoedown, Tawas City, Aug. 22

- at Lakeview Manor, 408 N. Fifth Ave, Tawas City. Chow will be provided. The shindig kicks off at 1-4 pm. Enjoy horseback riding, pony cart rides, petting zoo, face painting, balloon twisting, and roping with a lasso. Bring a homemade pie and enter the contest to determine the best pie in Iosco County. Prizes will be awarded. All are welcome! For more information, call 989-362-2211.

Michigan Mud Jam, Hale, Aug. 22-23

- One of the biggest mud events in the state, featuring "Trucks Gone Wild" and other events. The weekend will be packed with enough mud and activities for all. For more information, visit www.michiganmudjam.com or call 989-254-2604.

Mom to Mom Sale, East Tawas, Aug. 23

- Assembly of God Church in East Tawas from 11 am-2 pm. Cost is $2 admission. $10 per table. This fundraiser for youth group. Contact DeeDee at 305-9813 or Marsha at 820-7025.

Michigan Military Memorial Wall Coming, Tawas, Aug. 23

- Viewing begins at 9 am, presentation at 10 am at the new Veterans Memorial Park in Tawas City. Patriotic concert at the band shell and a live remote from 9 am - noon. A great way to honor and pay tribute to your community's veterans.

Tawas Blues by the Bay, East Tawas Harbor Park, Aug. 22-24

- $20 button buys all three days. Food and beverage available, rain or shine. www.bluesbythebaytawas.org

Car and Craft Show, West Branch, Aug. 23

- Fundraiser to benefit the Ogemaw Nature Park will again be held at the Masonic Lodge in West Branch from noon to 4 pm with registration starting at noon. Trophies will be awarded and every car and crafter will receive a prize. For more information, call 989-473-3105 or 989-473-9259.

Oscoda County River fest, Mio, Aug. 23

- The first annual festival celebrating Oscoda County will be held downtown Mio, featuring two stages of live music, a 5K Run/Walk and many other events. More information can be found by contacting the Chamber at 989-826-3331 or visit www.ocriverfest.com

Bark For Life, AuGres, Aug. 24

- Arenac County Relay For Life is holding its second annual fundraiser from 2-4 pm at the AuGres City Park pavilion.The non-competitive event is a walk for dogs and their owners to raise funds and awareness for the American Cancer Society. For more information, visit www.relayforlife.org/barker

Booked for Lunch!! Tawas City & East Tawas, July- Aug. 21

- Bring your lunch and listen to great picture books read aloud in the park. Thursdays from 12 - 1 p.m. at the East Tawas City Park and The Tawas City Beach Park. Rain or Shine. Children must be accompanied by an adult. For more information, call 362-2651.

Benefit Hotdog Sale, Tawas, Aug. 29

- A hotdog fundraiser will be held at Neiman's Family Market on US-23 in Tawas City from 10 am - 4 pm to benefit the Veterans Recognition Plaza in the Tawas City. For more information, call 362-3679.

Celebrity Charity Golf Tournament, Mt. Pleasant, Aug. 29

- Soaring Eagle Properties will host a celebrity charity golf tournament with the RCH Racing team. Golfers of all skill levels are encouraged to join in the fun and "Par For The Cause" at the Pohlcat Golf Course in Mt. Pleasant. The proceeds from this 18 hole scramble will benefit two non-profit organizations. Participants can register in person at Pohlcat Golf Course or call (989) 773-4221. Shotgun start at 9 am. Cost is $600 per foursome. Fees include prize challenges throughout the course, a goodie bag with $10 in Premium Play, an invitation to an after-tournament dinner and award ceremony, golf shirt and entry into the prize raffle. For more information, visit www.soaringeaglecasino.com

Steiner Museum Gun Show, Comins, Aug. 30

- The annual gun show will take place from 10 am - 4 pm. The show has dozens of vendors with hundreds of guns on display. There will also be arts, crafts and area products for sale. Call 989-848-5320 for more details.

Benefit Golf Outing, AuGres, Aug. 30

- Knollview Golf Course will host the Wertz Warriors golf outing to benefit Special Olympics of Michigan. Shotgun start at 1:30 pm, cost is $70 per person for the 4-person team. Includes 18-holes, cart and steak dinner. For more information, call 876-4653.

Labor Day Arts and Crafts Show, East Tawas, Aug. 30 & 31

- The Tawas Area Chamber invites everyone to come out for the arts & crafts show on Sat. from 10 am - 6 pm and Sun. from 10 am - 5 pm. Enjoy the weekend of shopping beautiful handcrafted items from over 100 crafters in downtown East Tawas Newman and Bay Streets. Be sure to stop by our local businesses and restaurants for great sales and delicious food. For more information, call the Chamber at 989-362-8643 or visit www.tawas.com

Harmony Weekend Arts & Crafts Show, Harrisville, Aug. 30-31

- This event has grown with world class groups performing every Labor Day Weekend for the last 50 years. Besides featuring barbershoppers and sweet adelines, the city is home to the state's second largest arts and crafts show with over 300 booths that display their work on Saturday and Sunday on the grounds of the courthouse at US-23 and M-72. The weekend also features an old fashioned parade on Sunday and continuous music on the hill featuring local musicians, barbershoppers and sweet adelines throughout the day on Saturday.

Glennie Fireworks Golf Fundraiser, Glennie, Sept. 6

- Mark your calendars for this fundraiser at the Eagle Ridge Golf Club. Registration is at 9 am with shotgun start at ten. Cost is just $65 per person for 18 hole scramble. BBQ chicken dinner included. Benefit toward the 4th of July Fireworks fund in Glennie. For more information, call 735-3500 or sign up at www.golfglennie.com and click on "events".

Peace, Love and Murder in the 60's, East Tawas, Sept. 6 & 13

- This murder mystery dinner theatre will be held at the Grace Evangelical Church Fellowship Hall with two performances on Saturday, Sept. 6 and Saturday, Sept. 13 at 5 p.m. Tickets are $18 per person and tickets are available at the church. The mystery will unfold with clues dropped while appetizers are served, continuing through dinner and the solution occurring during the dessert course. For more information, call the church at (989) 362-5371

Annual Mutt March, West Branch, Sept. 6

- Ogemaw County's Humane Society is celebrating its 5th Anniversary at Irons Park from 11 am - 5pm. Please join us for a fun day in the park. Family picnic, kids games, contests for the dogs, raffles and prizes. Contact the shelter for more information, (989) 343-7387.

Benefit Auction featuring Michigan Treasures, Standish, Sept. 18

- St. Mary's of Mich/Standish Hospital Development Fund at the Pinconning Cheese House. Preview the auction items at 5 pm then silent auction begins. Dinner at 5:30, cost is $15. Live auction begins at 6:30 pm. All proceeds from the development fund and to help support hospital renovations. For more information, call (989) 846-3445.

Besser Museum Vietnam War: A Tribute Exhibit, Alpena, Now through Oct. 5

- Featuring items from local Vietnam Veterans. For information, log onto www.bessermuseum.org or call 989-356-2202.

IF YOUR GROUP OR ORGANIZATION HAS AN UPCOMING EVENT, GET THE INFORMATION TO US BY EMAIL TO "announcer@wkjc.com" OR FAX IT TO 989-362-4544 OR POST IT ON OUR WEBSITE AT WKJC.COM
ONGOING ATTRACTIONS:
~SPONSORS OF THIS PORTION OF
WHERE TO GO & WHAT TO DO~
ONGOING ATTRACTIONS:
Northeast Michigan Regional Farm Market

, Saturdays from 8 a.m. - 1 p.m. until the fall season (mid October) Located at Gateway Park in Tawas City. Bus service now available from East Tawas to Tawas City Gateway Park. Service runs from 9 am - 12:30 pm on Saturdays only. Stops include the State Dock, Bay Park Towers and Brew Krew. The NEMIR Farm Market is also held on Wednesdays in Oscoda at the AuSable Shoreline Park on US-23. For more information, call 362-3501 www.getitfresh.org

Alpena's Farmer's Market

, Every Wednesday from 8 a.m. - 1 p.m. behind the City Hall in Alpena. Get locally grown fresh produce, baked goods, flowers, perennials, maple syrup, honey, arts and crafts and more.

Music in the Park, East Tawas

- Throughout the summer on Mondays at 7:30 p.m. at the East Tawas City Park on US-23. The members of the Tawas Community Concert Band will musically entertain you with music from the past and present.

Music in the Park, Alpena

- Everyone is welcome to the Alpena City Band Concerts on Thursdays at 7:30 p.m. at the Bayview Park Bandshell on State Street. The show is free, bring a blanket or lawn chair.
Rose Valley Winery

, located on Beechwood Road in Rose City – Open Friday – Monday or by appointment. Pick up our wine at some of these outlets. Brew Krew in East Tawas, Kocher's Market in Hale and Rose City Meat and Deli or at the store. Stop in for a wine tasting today. Check us out on the web at www.rosevalleywinery.net or call 989-685-9399.

Iosco County Historical Museum, East Tawas

– Area history in every corner. Come in and enjoy a step back in time. Hours of operation Mon.-Fri. 10 a.m. – 4 p.m. and Saturday 1-4 p.m. Call for more information 989-362-8911 or visit us at www.ioscomuseum.org

Tawas Bay Players Community Theatre, East Tawas

– Music and comedy will fill the play bill for the season. For a small theatre the shows pack a punch! Experienced local thespians and musicians are sure to tickle your fancy at tone of four regular shows. For more information or tickets, call 989-362-8423 or check out our website www.tawasplayers.com

Shoreline Players Community Theatre, Oscoda

– This non-profit organization's goal is to promote interest in theatre by presenting theatrical productions and training in theatre arts, play direction, acting, costuming, make-up, and scenery construction & design. For current shows and tickets, call 989-739-3586 and make sure to log onto www.shorelineplayers.org

Arenac County Historical Museum, AuGres

– Located at 304 E Michigan Ave, will be open every Saturday an Sunday through Labor Day weekend from 1-4 p.m. If you need to get in any other time, please call 876-7029.

Wurtsmith Air Museum, Oscoda

- The museum consists of three hangers of history, including our new "Wurtsmith Room", military artifacts, static aircraft and a gift shop.

The museum is open every Friday, Saturday, and Sunday from 11 a.m. - 3 p.m. until mid-September. Admission charges are $5 for adults, $3 for children under 12 years, and children under 5 years are free. The museum is air-conditioned and handicap accessible. Call 989-739-7555 during museum hours for more information.
---
---
---
---
---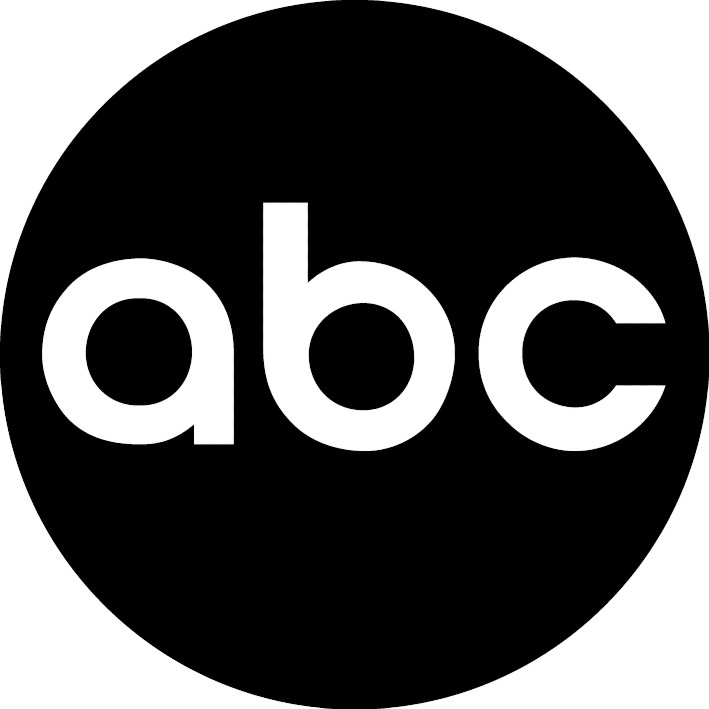 Carroll Broadcasting

---

American
Country Countdown
with Kix Brooks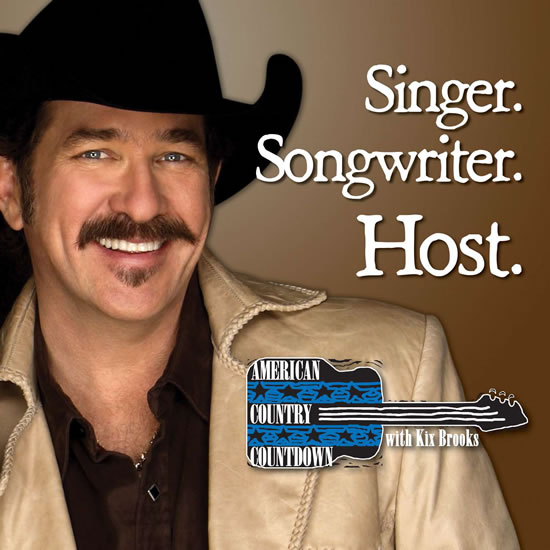 Saturday Mornings
---
The WKJC Birthday
Anniversary
Club
Hey if you have
a birthday or Anniversary
coming up or
if you know someone who does, why not let Kevin Allen mention it on the air in his morning Show. Just click on the link below and we will get it on the air!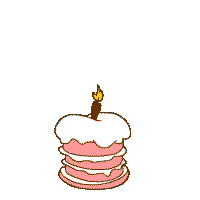 ---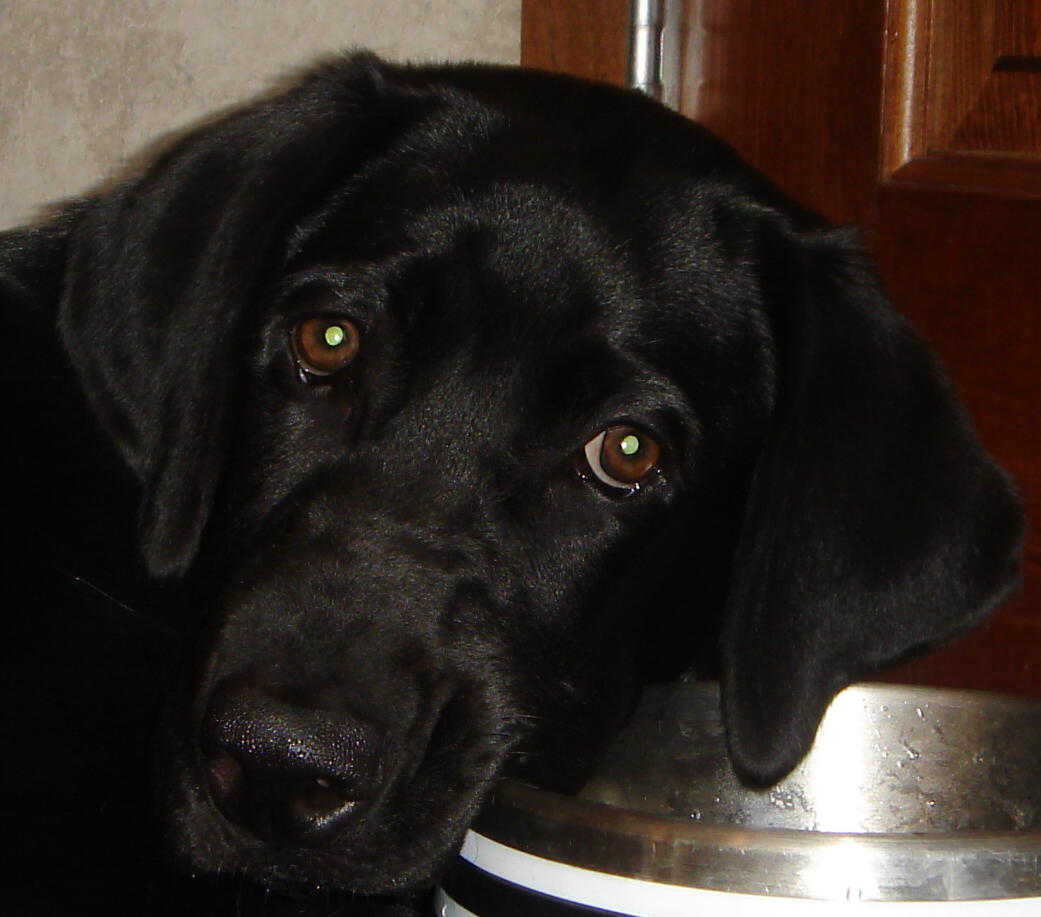 Carroll Broadcasting
Mascot!

JET
2007-2009
"Always in our Heart! "