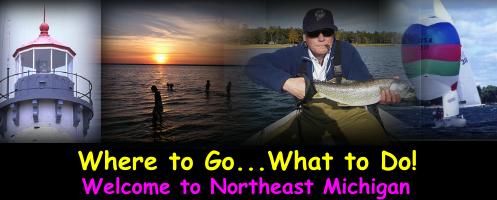 Where to go, What to do here in Northeast Michigan can be heard on WKJC FM
Thursday's at 4:15 p.m. and 5:15 p.m. - Friday's at 5:15 p.m. and 6:15 p.m. and Sat. at 11:15 a.m.
Click here for local Public Service announcements and happenings.




Pancake Breakfast & Open House, Tawas City, May 16

- Please join us at Tendercare Health and Rehab Center, Tawas City for a free pancake breakfast and tour our beautiful center and be entered into a drawing to win a flat screen TV. Please RSVP by calling 362-8645 by Tuesday, May 14th. We look forward to seeing you.

Arenac Community Fund's Golf Outing, AuGres, May 17

- at Knoll View Golf Course. $100 per person, $400 per team, $500 corporate (includes tee sponsor sign). Registration deadline May 14. Includes coffee & donuts, lunch,

keg beer and shrimp BBQ, par 3 contests and prizes, great fun for a great cause! Plus a chance to win a 2013 Buick LaCrosse! For more information, call Dale at 989-903-5272, Ronda at 989-846-5205, Diane at 989-946-7114 or email us at arenaccommunityfunds@gmail.com

Car Wash & Bake Sale

,

Sand Lake, May 18

- A car wash, bake sale and sale of the famous Grant Township firefighters hamburgers at the Grand Township Fire Department on Saturday.

All donations go to support the Relay for Life of Iosco County.

Mom 2 Mom Sale, Tawas, May 18

- at Clara Bolen Elementary School from 9 a.m. - 12 noon. Table rental is only $10. This is a great opportunity to clean out your children's closets and toy boxes. Sale items may include baby/children/maternity items, baby furniture, toys, books, games and sports attire or equipment. Contact Carrie at 362-6345 for table rental and more information. All proceeds benefit the Clara Bolen PTO.

The Gospelmen Concert, Standish, May 18

- at Faith Baptist Church on M-61 at 6 p.m. Refreshments after the concert. Love offering will be taken up for the group.

Fireworks Fundraiser, Tawas, May 18

- The Tawas Chamber is holding an all day fundraiser at Wingin' It on Newman Street in East Tawas from 12:30 p.m. - midnight on Saturday. Live music all day, prizes, basket raffles, 50/50 raffles. No cover charge.Committee members will be selling buttons to the V.I.P Area for Thursday, July 4th. All funds raised will go to this year's fireworks display. For more information, call the chamber at 362-8643.

Book Sale and Junk in Your Truck Sale, Tawas City, May 18

- at the Tawas City, on North Street. You pick the book, you pick the price. For more information, call the Library at 362-6557.

Gun and Knife Show, Hale, May 18

- The Hale Eagles on North M-65, 5 miles north of the light in Hale. Join us from 9 a.m. - 3 p.m. with door prizes,

50/50 and food. For more information, call 728-6619.

Walleye Dinner, Oscoda, May 18

- to benefit the Lake Huron Sportfishing Inc. at Wiltse's Brew Pub and Family Restaurant in Oscoda. This all-you-can-eat dinner is $30 per person. An auction, raffles and more will be part of the evening. Proceeds to help support a variety of LHS projects. Tickets are available by calling 739-2231 or by contacting Gene of LHS at 739-2313.

Wacky Tacky Fashion Show for Ladies of all ages, Barton City, May 18

- A Spring tea party and fashion show will begin at noon at the Eagles' Club on Sanborn Road in Barton City. Required attire is a homemade hat or one bought and embellished. Cost is $4 for adults, kids 6-12 $2, under 6 free. Call 736-3050 for more information.

Biker's 4 Kids, West Branch, May 18

- Delmonico Steak Dinner from 5-7 p.m. at the West Branch Masonic Center. $15 per person. Limited number of tickets, 50/50 drawings, door prizes, gun raffle. No tickets at the door, pre-sale only. Call Dean's Bait & Tackle at 836-2460 or Bob at 836-2153 for more information. All proceeds to go to local under privileged kids.

Iosco Co. Firefighter's Golf Tournament Fundraiser, Hale, May 19

- Iosco County Firefighter's Association is having their annual Peter O. Brinkman Golf Tourney with 100% of proceeds to be spent on firefighter safety and training in Iosco County. Shotgun start at 1 p.m. at Wicker Hills Golf Course in Hale. 18-hole, 4-person scramble. Cost is $50 per player ($200 per team) and first prize is $200. Lunch and soft drinks provided on the course, beer cart available. Hole sponsors welcome. Registration or for more information, please call Bob Marx at 989-362-6781.

Jazz All-Stars Concert, Oscoda, May 23

- at 7 p.m. at the Oscoda High School Auditorium. Students from Oscoda, Hale and Tawas Area High Schools will play select favorits by jazz greats such as Count Basie and Duke Ellington as well as other familiar tunes. The concert will conclude with the groups playing Ain't Misbehavin in concert together. The event is free of charge but donations are welcome.

Tawas Uncorked Poster Design Contest,

Tawas,

May 24,

- Calling all local artists to design a poster that captures the spirit of the Wine Festival. Themes may include beautiful Tawas Bay, Wine Festival, Food and Ale. $100 first prize and poster will be sold at the event. Entries due by Friday, May 24 to Neiman's Family Market by noon. For more information, call Mac at 989-362-9660.

Holy Spokes Bicycle Ride, Oscoda, May 25

- The first annual ride will take place Saturday from 10 a.m. at the Oscoda United Methodist Church on River Road. The Ride is an easy 20 or challenging 40 mile ride. Entry fee is $25. Check in time is 8:30 a.m. The ride is a fundraiser for the Oscoda United Methodist Church Youth Group. For more information, call 989-820-0858.

A Huge Rummage Sale, Sand Lake Center, May 25

- beginning at 9 a.m. at the Sand Lake Center. Table rental available for $10. Food and coffee will be available. To reserve a table or for more information call 728-4971.
Art Stroll of Tawas Bay, Tawas, May 31 - Mingle with the Artists from 5-8 p.m. Purchase art, shop downtown East Tawas, bid in the silent auction and enter to win a prize. Sponsored by the Sunrise Artists of Michigan. Visit sunriseartistsofmi.org for more information.

Breeze on the Bay, East Tawas, June 1

- Tawas bay kite festival from 10 a.m. - 6 p.m. at the Harbor Park. This free family event will feature stunt kites, kite boarding, kids' kite flying workshop, flying giants and candy drop and more. Presented by Kiteman Jack's.

Shopping for Hidden Treasures, Standish, June 5

- We sell for you consignment store with Karen Wiltse and Cheryl Wood of Standish and antique appraiser Sandy Brugger of Tawas.

This free program will show the difference between antique and vintage, how to recognize treasures at garage sales, an idea of "what's hot and what's not", how to use the internet to price items. Questions, call 989-737-6718.

NORTHEAST MICHIGAN REGIONAL FARM MARKET, TAWAS, MAY-SEPT

- The Farm market will take place every Saturday from 8 a.m. - 1 p.m. in the Episcopal Church parking lot at the corner of Sawyer and Westover Streets in East Tawas. Fresh fruits, vegetables, jams, jellies, baked goods and flowers. For more information, call 362-3531.
ONGOING ATTRACTIONS:
~SPONSORS OF THIS PORTION OF
WHERE TO GO & WHAT TO DO~
Alcona Canoe Rental & Campground: The AuSable River is one of Michigan's Wild and Scenic rivers. It provides excellent opportunities for canoeing, kayaking, tubing, rafting and wildlife viewing. The river from Grayling to Oscoda is all wilderness with primitive camping along the river. We offer trips ranging from 2-1/2 hours to 7 days. With an average depth of one to three feet and four to six mile per hour current, the river is great for young and old alike. Join us for a great vacation experience. Dogs are welcome in the campground and on canoe trips if on a leash.
Rose Valley Winery:

3039 Beechwood Road, Rose City Michigan. 989-685-9399. Open 11 am-5pm, closed on Tuesdays, Sunday, 1-4pm. Directions....Take M-33 to Rose City, turn right (east) at the light onto E. Main St. After a half mile, turn left (north) onto N. Beechwood
Road. Rose Valley Winery is the third building on your left!
AuGres' meaning and history: AuGres means "of sandstone" because of the type of material on the river bottom. The City of AuGres lies atop a glacial lake feature which consists of clay or shallow layers of sand over clay. In early years, AuGres was considered a logging community; however, today the largest industry appears to be tourism. Both logging and tourism are probably a direct result of the AuGres River which runs through the City and the availability of the City to Saginaw Bay and Lake Huron. The theme of this area used to be "Timber to Tourist" but now AuGres is known as "The Perch Capital."
Oscoda Canoe Rental -The AuSable is undoubtedly the best known river in Michigan. It's clear water, consistent flow and attractive surroundings make it one of the finest canoeing, kayaking and fishing destinations in the Midwest. For rates and information call 989-739-9040
AuSable River Queen - Come take a ride on the glorious AuSable River aboard the River Queen. We operate a double-decker, authentic paddle wheel patriotically painted in Red, White and Blue! We have enjoyed 44 years of safe passage. Young and old alike are excited to ride the Queen and take in the beautiful scenery and wildlife. Our Bald Eagles that perch on the large trees along the rivers bank are a big hit! It is a beautiful trip in the Summer and even more brilliant with the turning of the leaves in the Fall. 989-739-7351
RIVERBEND CAMPGROUND AND CANOE RENTAL is located in Omer, on the RIFLE RIVER. (Michigan's smallest city) RIVERBEND is a family oriented campground. We have approx. 100 campsites to choose from. Riverfront sites with water and electricity. Wooded sites with water and electricity. Wooded sites with Electric only. Wooded sites that are rustic. (no power, water, or electric) All sites have a campfire ring and a picnic table. We also have a picnic shelter with plenty of picnic tables and its own Huge fire ring. We have a playground for the kids. We have horse shoe pits, volley ball net, huge area to play football, play catch, etc. We have a very beautiful hiking trail to walk and enjoy the wildlife.
ONGOING ATTRACTIONS:
The Alcona Canoe Rental & Campground.

The river from Grayling to Oscoda is all wilderness with primitive camping along the river. We offer trips ranging from 2-1/2 hours to 7 days. With an average depth of one to three feet and four to six mile per hour current, the river is great for young and old alike. Join us for a great vacation experience. Campground is located at 6351 Bamfield Rd., Glennie, 989-735-2973.
Northeast Michigan Regional Farm Market

, Every Week from 8 a.m. - 1 p.m. starting on Saturdays until the fall season (mid October) Located at the corner of Sawyer and Westover in East Tawas. For more information, call 362-3531 or www.getitfresh.org

Music in the Park, East Tawas

- Throughout the summer on Mondays at 7:30 p.m. at the East Tawas City Park on US-23. The members of the Tawas Community Concert Band will musically entertain you with music from the past and present.

Tawas Zoo/Sunrise Side Exotic Zoo & Nature Trails

View black bear, cinnamon bear, timber wolf, fallow deer, bobcat, foxes, several cats, emus & their new marmoset monkeys. Open Wednesday - Sat. Noon - 5 p.m. Admission is $5.00 per person. Located at

1220 North Kobs Rd., Tawas City,

989-362-3660.
Rose Valley Winery

, located on Beechwood Road in Rose City – Open Friday – Monday or by appointment. Pick up our wine at some of these outlets. Brew Krew in East Tawas, Kocher's Market in Hale and Rose City Meat and Deli or at the store. Stop in for a wine tasting today. Check us out on the web at www.rosevalleywinery.net or call 989-685-9399.

Iosco County Historical Museum, East Tawas

– Area history in every corner. Come in and enjoy a step back in time. Hours of operation Mon.-Fri. 10 a.m. – 4 p.m. and Saturday 1-4 p.m. Call for more information 989-362-8911 or visit us at www.ioscomuseum.org

Tawas Bay Players Community Theatre, East Tawas

– Music and comedy will fill the play bill for the season. For a small theatre the shows pack a punch! Experienced local thespians and musicians are sure to tickle your fancy at tone of four regular shows. For more information or tickets, call 989-362-8423 or check out our website www.tawasplayers.com

Shoreline Players Community Theatre, Oscoda

– This non-profit organization's goal is to promote interest in theatre by presenting theatrical productions and training in theatre arts, play direction, acting, costuming, make-up, and scenery construction & design. For current shows and tickets, call 989-739-3586 and make sure to log onto www.shorelineplayers.org

Arenac County Historical Museum, AuGres

– Located at 304 E Michigan Ave, will be open every Saturday an Sunday through Labor Day weekend from 1-4 p.m. If you need to get in any other time, please call 876-7029.
---
---
---
---
---
---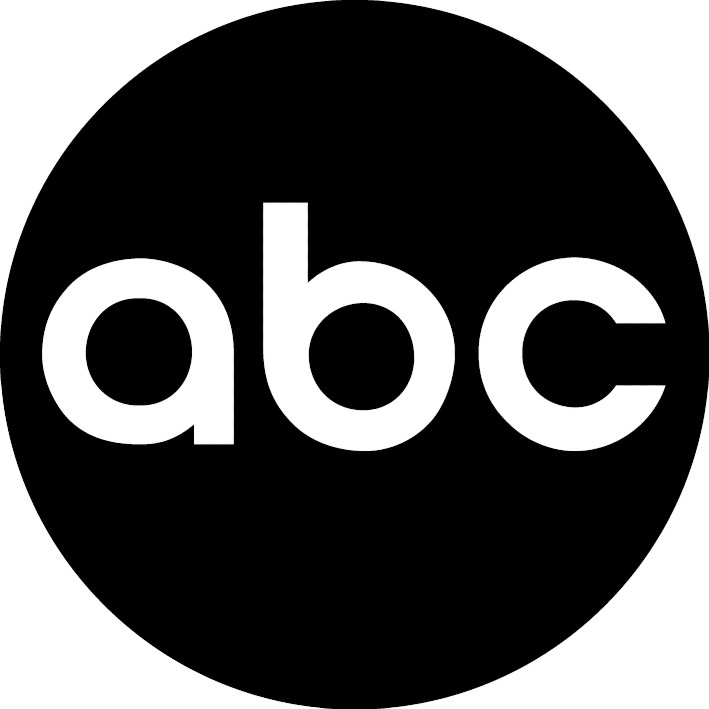 Carroll Broadcasting
Part of the ABC Radio Network!
---

American
Country Countdown
with Kix Brooks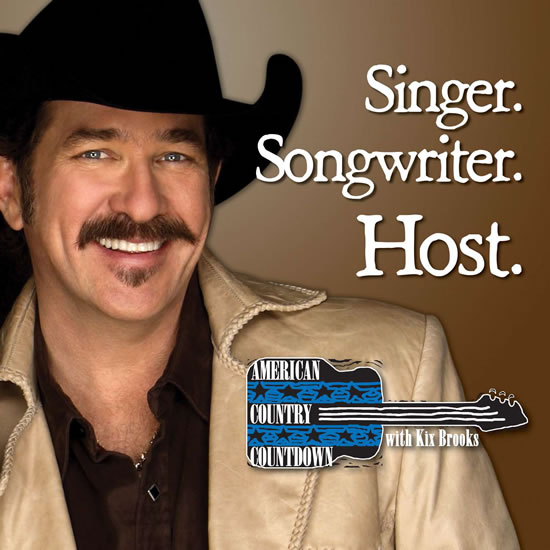 Saturday
Mornings
---
The WKJC Birthday
Anniversary
Club
Hey if you have
a birthday or Anniversary
coming up or
if you know someone who does, why not let Kevin Allen mention it on the air in his morning Show. Just click on the link below and we will get it on the air!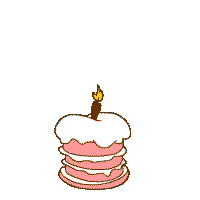 ---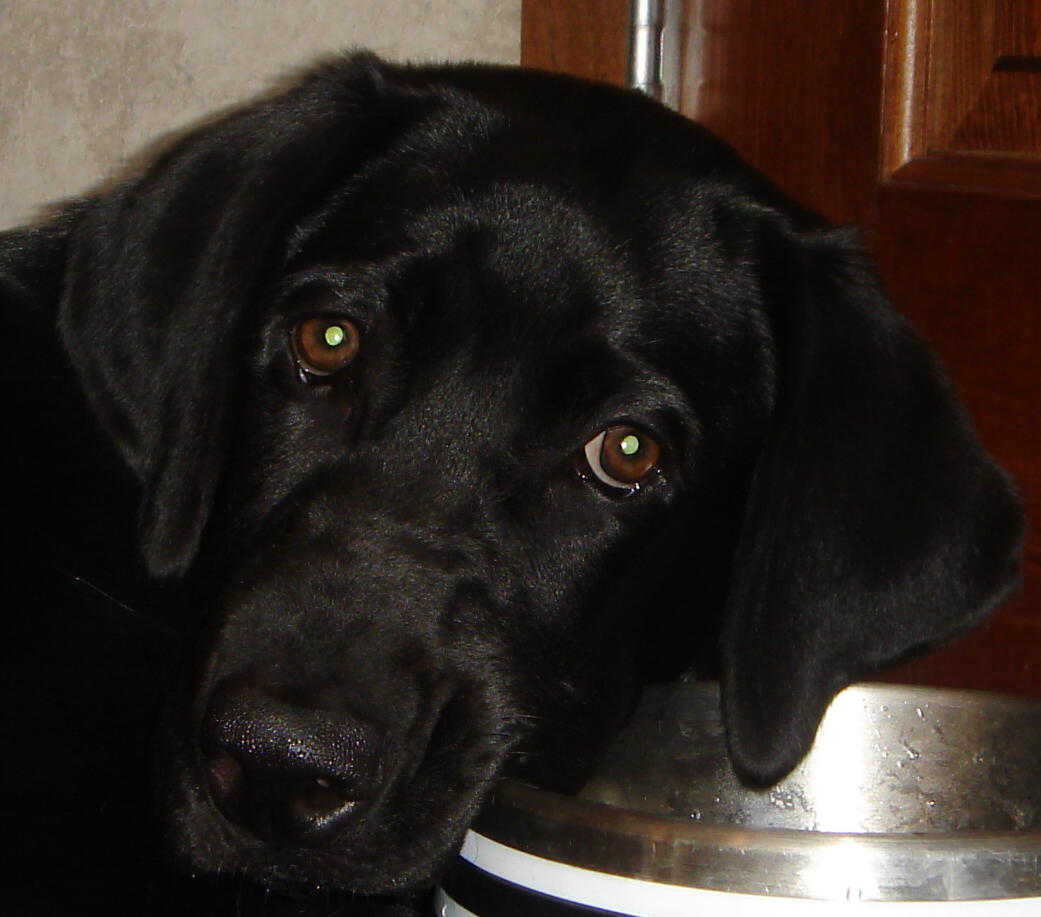 Carroll Broadcasting
Mascot!

JET
2007-2009
"Always in our Heart! "